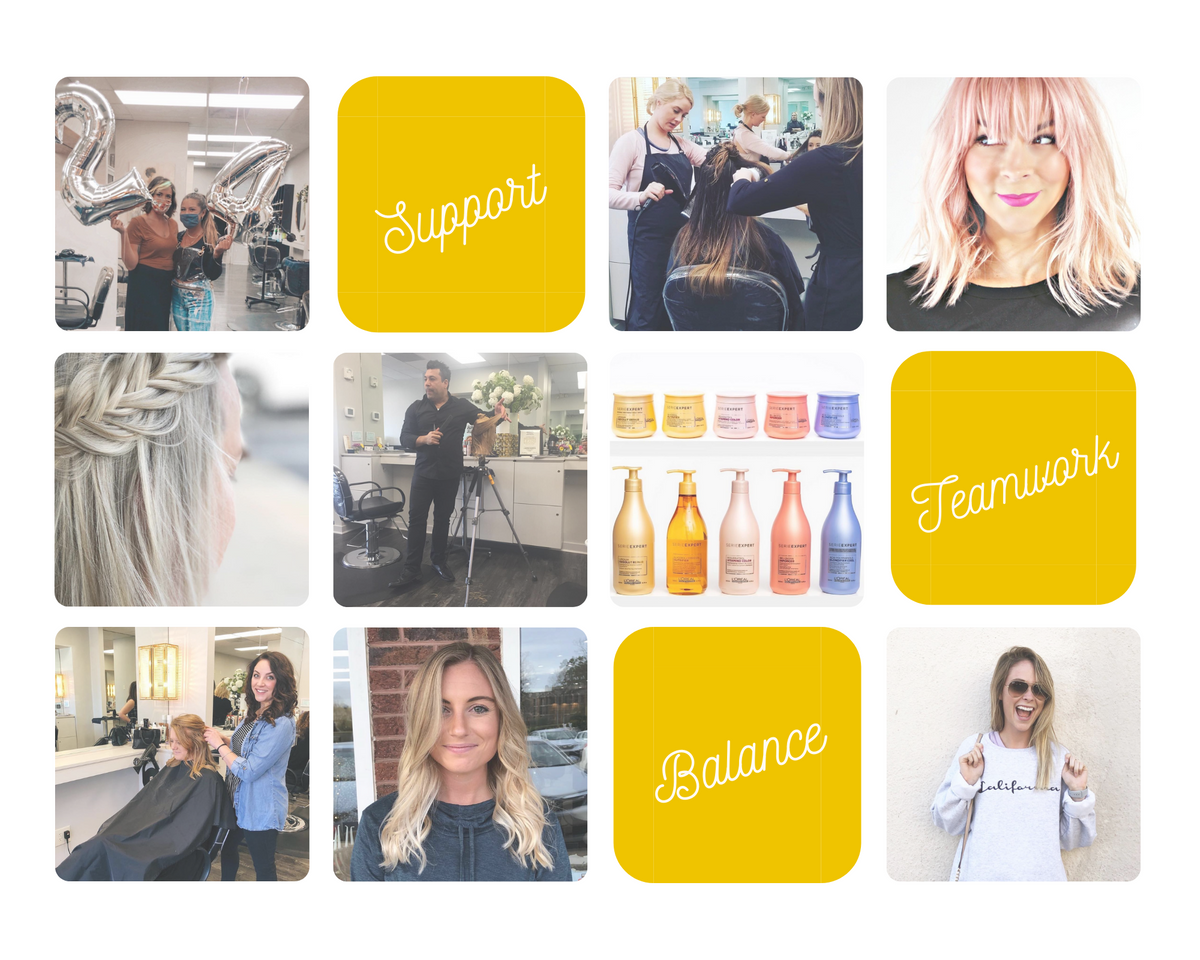 "People think success being busy behind the chair and having lots and lots of clients. But here is the secret... success is actually in growing your best self every day." – Lisa Rivoli, owner
What are you looking for in a career? What does work-life balance mean to you? What do you want your life to be like? At Joule we believe that how we find success in our career is connected to how we value ourselves and others.
We have developed a culture of honesty, integrity, trust, and friendship. Our team-based, supportive salon culture allows everyone to build the career they love.
Associate Program
Our Associate Program is a comprehensive, hands-on experience that provides enhanced business building, guest handling and technical skills. Our Associates work with one dedicated service provider to grow into a career stylist. In addition to one-on-one daily training, Associates have access to world-class brand educators. We prioritize building your confidence and your skillset to set you up for amazing success!
If you are interested in a tour of Joule Salon, please complete the questionnaire below.
Benefits
Career Path: Earn 100K+
Paid Vacation
Flexible Schedule
Product & Service Discounts
Paid Education up to $10K annually
Retail Commission
Monthly Performance Bonuses
Mentoring & Coaching
Strategic Marketing Support
Team Lunches & Celebrations
Break Room Snacks
End-of-Year Bonuses